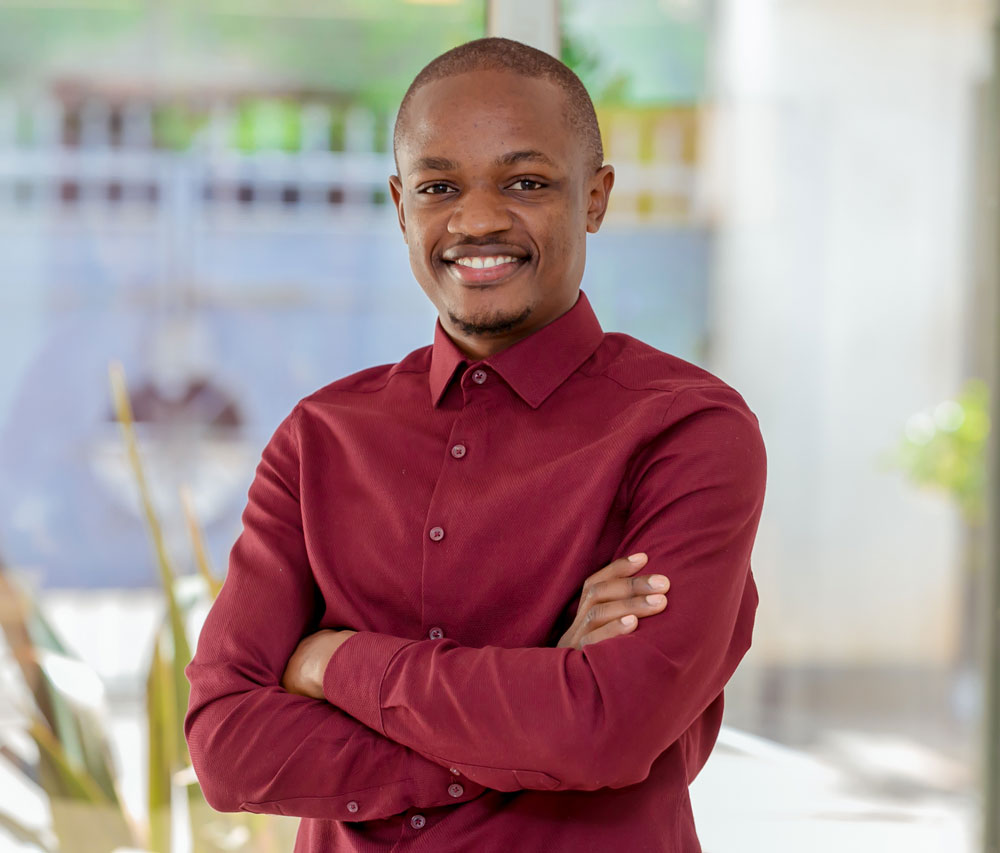 Louis' life and entrepreneurial journey demonstrates one that is filled with purpose, hope & drive towards establishing ecosystems that foster transformation and change among people plus communities across the African continent.
As a seasoned entrepreneur, Louis has over a decade of experience founding multiple companies across various industries and sectors including technology, agriculture, finance, and creative to mention a few. He has a "nothing is impossible" mindset, which drives his unwavering determination to break boundaries and go beyond the ordinary. A colossus that consistently demonstrates his increasing ability to navigate complex challenges and bestride territories, often going against the odds.
At Jacobs ladder Africa he serves as an "Entrepreneur in residence" coordinating to establish an environment that nurtures transformation among changemakers that in return will spring forth fellow like minded individuals that will rise to do the impossible.
Louis has also held several roles in his various leadership capacities including leading business development & engineering teams at Intellisoftplus, a company he founded and ran as CEO for over a decade working closely with partners such as Google and Microsoft. It is during this time that he spearheaded the implementations of enterprise and education solutions that bolstered communication and collaboration among companies and learning institutions. As the Founder and CEO of both Bitshamba and Majani Foods, he has led innovation and product teams that developed unique and transformational solutions within the broader agricultural value chain. At Pixel Morans he is involved in establishing an ecosystem that empowers creatives across Africa to harness their full creative potential towards a productive and fruitful Africa.
Louis also serves as a member of the advisory board of the presidential digital talent program, a public private partnership initiated by the office of the president of the republic of kenya and steered under the ministry of ICT. Louis helped play a critical role in establishing frameworks that address issues of capacity building within the Government of Kenya with respect to designing, deploying and managing ICT systems and innovations for effective service delivery.
He has a background in computer science from KCA University and several agribusiness management qualifications in primary production and value addition from Strathmore University. He is also an OGW (Order of the Grand Warrior), a state commendation that is granted by His Excellency The President of the Republic Of Kenya as recognition of outstanding citizens that are making remarkable contributions to building the nation.